"Bill & Ted Face the Music" Review: Fun sequel delivers some laughs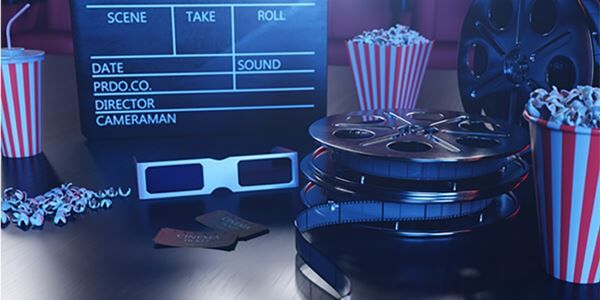 By John Hanlon
There's something inherently comforting about two grown-up dudes slipping past into a role from the past and having a grand time bringing back great characters in a new frequently-amusing story. The new comedy Bill and Ted Face the Music takes advantage of the history of these title characters in a silly, nostalgic tale about two men trying to fulfill their ultimate destiny.
It's been twenty-nine years since Bill and Ted's last cinematic adventure (Bill and Ted's Bogus Journey) and there were some undeniable questions about whether or not this slacker-led franchise could still work today. Fortunately, it does.
Keanu Reeves and Alex Winter return to the roles they first played in the 1989 comedy Bill and Ted's Excellent Adventure. They've grown up since then but they haven't matured. Bill and Ted are married now and they each have a grown-up daughter with . Both seem to be accepting the fact that they are (still) growing up when teleporter Kelly (Kristen Schaal) arrives and tell them that they need to save the world by writing a song that will bring the universe together through space and time.
The concept is undeniably silly but these films revel in such silliness and this one succeeds in celebrating this outlandish idea. While Thea (Samara Weaving) and Billie (Brigette Lundy-Paine), the grown children of the titlular duo, journey into the past through a time-travelling ship trying to pull a band together, Bill and Ted race through time hoping to "steal" the universe-saving song from their future selves.
These two plotlines set up plenty of satisfactory scenes that bring back some of the memorable elements of the earlier films. The scenes featuring Bill and Ted's grown children show them meeting up with unforgettable musical figures from history while the scenes delight in showing how the personalities of these two dudes survive throughout the years. Writers Chris Matheson and Ed Solomon, who wrote the original two films, understand these characters and ably play with their righteous dynamic once again while introducing new characters who fit neatly into this world.
Samara Weaving and Brigette Lundy-Paine are great additions to the cast but the two great scene-stealers here are Jillian Bell and Anthony Carrigan. In an early sequence, Bell plays a couples counselor who is surprised when Bill and Ted come in with their spouses (they did think it was couples counselling, after all). In a hilarious sequence, she realizes how eccentric her new patients are. Without bogging down the plot with exposition, these scenes also ably remind viewers of Bill and Ted's back story.
Later on, Carrigan joins the crew as a awkward robot assassin named Dennis Caleb McCoy. The Barry actor brings a fresh face and brilliant timing to his role and it's refreshing to see Bill and Ted interact with this strange being in the same way that many other characters have interacted with them.
Bill and Ted Face the Music won't be for everyone but Bill and Ted fans should be thrilled to see this sequel continue the gnarly legacy of its predecessors.
Early on in the film, Kelly notes that the world will fall apart if Bill and Ted don't come together once again. "The great turntable is tipping," she says. In this chaotic world, that may be true but Bill and Ted are back and that's worth celebrating.