Celebs to electors: Don't vote for Trump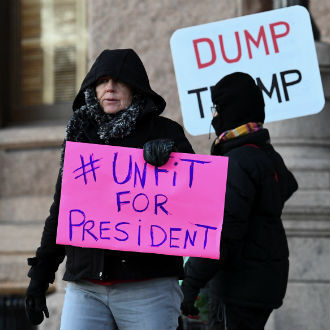 Later today, electors from across the country will choose the next President of the United States.
These electors represent the voters in their given states and some of them are legally bound to support the presidential candidate the plurality of voters in their states supported. Others aren't so bound.
With that in mind, a group of celebrities (including Martin Sheen, Christine Lahti and BD Wong) have united for an organization called Unite for America to urge the electors to support someone other than President-elect Donald Trump.
Check out the group's public service announcement below.
John Hanlon is our film and television critic. He can be followed on Twitter @johnhanlon and on Facebook here.