Denzel Washington takes on the media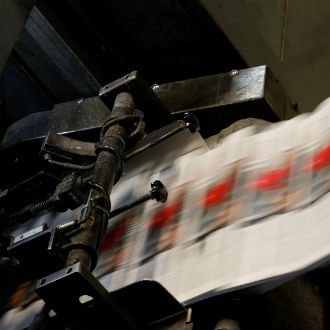 By John Hanlon, John Hanlon Reviews
Denzel Washington recently spoke about his distrust of the media.
"If you don't read the newspaper, you're uninformed. If you do read it, you're misinformed." So stated two-time Oscar winner Denzel Washington at a recent event, according to TheHill.com.
The actor was promoting his new film Fences when he was asked about a false story that circulated earlier this year about his presidential preferences. Instead of just speaking to that story, Washington raised larger issues about the media's drive to always be first to report a story, regardless of whether or not it was accurate.
According to the report, he added that "In our society, now it's just first — who cares, get it out there... Just say it, sell it. Anything you practice you'll get good at — including BS."
Washington's newest film Fences showcases his talents in front of and behind the camera. He directed the movie and stars in it opposite Viola Davis, who plays his ever-patient wife.
Fences opens nationwide on December 25th.
John Hanlon is our film and television critic. He can be followed on Twitter @johnhanlon and on Facebook here.