FX show will explore the Monica Lewinsky scandal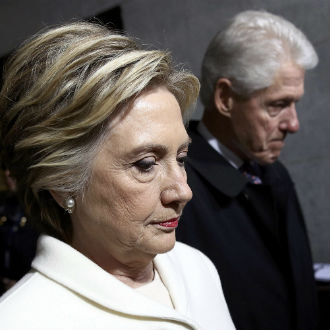 By John Hanlon, John Hanlon Reviews
In its first season, American Crime Story explored the case against O.J. Simpson. While the upcoming two seasons are in production now, the subject matter of the fourth season has recently been revealed. Like its premiere season, the fourth season will be adapted from a book by Jeffrey Toobin and will cover one of the biggest news stories of the 90s.
The season will cover the Monica Lewinsky scandal.
Ryan Murphy has confirmed American Crime Story Season 4 will focus on the Monica Lewinsky sex scandal, and Sarah Paulson will be in the cast...
Production is underway on the next two installments of Murphy and Brad Falchuk's American Crime Story. Season 2, expected in 2018, will focus on Hurricane Katrina. Season 3 explores the July 1997 assassination of designer Gianni Versace.
This upcoming fourth season will be adapted from Jeffrey Toobin's book A Vast Conspiracy: The Real Story of the Sex Scandal That Nearly Brought Down a President. Toobin, a legal expert, has previously covered such subjects as the 2000 recount, the Supreme Court and the case against O.J in his books.
His book about the Lewinsky scandal received some criticism though for his pro-Clinton slant. The New York Times literary critic Michiko Kakutani wrote in the paper's review that the book was supportive of the president.
Kakutani noted in her review that "By focusing on sex, not the president's lies under oath, [Toobin's] assessment ignores Clinton's failure in his constitutional duty to uphold the rule of law; in the words of Judge Susan Webber Wright (who presided over the Paula Jones case), he deliberately "undermined the integrity of the judicial system."
One hopes that the upcoming season features a fair portrait of the scandal and all of the parties involved.
John Hanlon is our film and television critic. He can be followed on Twitter @johnhanlon and on Facebook here.