Hollywood celebrates La Land Land with Oscar nods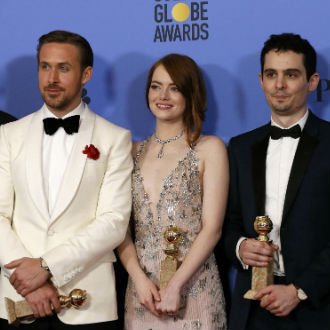 By John Hanlon, John Hanlon Reviews
Mel Gibson also scored with Hacksaw Ridge.
The Oscar nominations were announced this morning and the big winner was La La Land, which tied for the most Oscar nominations in history. The musical was nominated for 14 Oscars including best picture, tying the record that is currently held by both All about Eve (1950) and Titanic (1997).
Ryan Gosling and Emma Stone were nominated for their lead performances in the film while director Damien Chazelle was nominated for best original screenplay and best director.
Another big winner this morning was Moonlight, which earned 8 Academy Award nominations including best picture, best director, best performance by a supporting actor (Mahershala Ali) and best performance by a supporting actress (Naomie Harris).
Arrival also earned 8 nominations, although the nominations were a bit bittersweet. The film's star Amy Adams was snubbed in the best actress category, one of the biggest snubs of 2017. Despite that, the film earned nominations for best picture, best director, and best adapted screenplay.
Mel Gibson also made a comeback at the Oscar nomination ceremony as his film Hacksaw Ridge earned six Oscar nominations. The war epic was nominated for best picture, best director and best actor (Andrew Garfield) in addition to its nods for film editing, sound editing and sound mixing.
Click here for a full list of the nominees.
John Hanlon is our film and television critic. He can be followed on Twitter @johnhanlon and on Facebook here.