Hollywood mourns loss of Mary Tyler Moore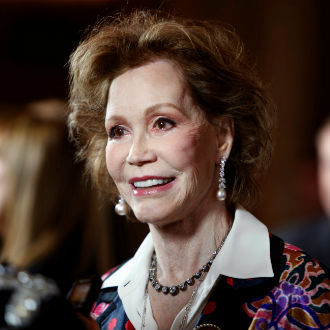 Mary Tyler Moore was a television icon. When the news broke that she had passed away at the age of 80, tributes came in from across the country. Fans of the well-known actress applauded her incredible career and her inspiring legacy.
The actress was best known for her work on the acclaimed comedy The Mary Tyler Moore Show, which starred her as a single woman working at a news station in Minneapolis in the 1970s. Despite dealing with politically-fraught topics (such as equal pay and women facing discrimination in the work force), the show's great laughs and wonderful cast made it a classic sitcom.
Before that program, Moore burst onto the national scene as Laura Petrie on The Dick Van Dyke Show. She starred on that show for five seasons, working alongside fellow television icon Dick Van Dyke.
In addition to her television work, Moore starred in multiple films including the 1981 best picture winner Ordinary People. Her role as a resentful mother dealing with the loss of one son and the frustrations of another earned her an Oscar nomination.
When news of her death broke, some of her colleagues and celebrity fans tweeted about how much she meant to them. Check out a few of the tweets below:
There are no words.
She was THE BEST!
We always said that we changed each other's lives for the better.
I... https://t.co/Xm8OBbQQ8j
— Dick Van Dyke (@iammrvandy) January 26, 2017
#marytylermoore my heart goes out to you and your family. Know that I love you and believe in your strength. — Ed Asner (@TheOnlyEdAsner) January 25, 2017
Mary Tyler Moore changed the world for all women. I send my love to her family.

— Ellen DeGeneres (@TheEllenShow) January 25, 2017
Mary. Thank you for your extraordinary kindness. Your elegant inspiration. pic.twitter.com/1BiTRI1gBG

— Timothy Hutton (@timhutton) January 26, 2017
John Hanlon is our film and television critic. He can be followed on Twitter @johnhanlon and on Facebook here.