McConaughey: Hollywood should embrace Trump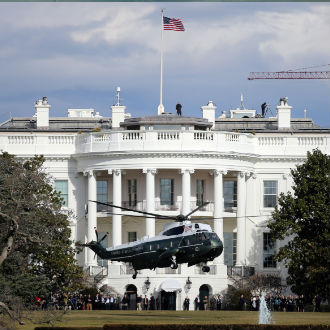 Hollywood embracing Trump?
While much of Hollywood is still mourning the election of Donald Trump, Oscar winner Matthew McConaughey thinks that there's better ways for celebrities to be spending their energies.
According to EW.com, McConaughey recently talked about the 45th president in a recent interview. He noted that "he's our president" and "it's time for us to embrace, shake hands with this fact, and be constructive with him over the next four years."
He went on to say that even though many people disagree with some of his policies "he's our president for the next four years."
The message is a stark contrast from what other celebrities have been saying since Trump's election. In the recent past, celebrities like Rosie O' Donnell and people like Martin Sheen, Debra Messing and Noah Wyle have argued against Trump, fruitlessly hoping to prevent the businessman from taking office.
How fellow celebrities will react to McConaughey's message is yet to be determined.
The actor's latest film Gold is now in theater nationwide.
John Hanlon is our film and television critic. He can be followed on Twitter @johnhanlon and on Facebook here.