Meryl Streep speaks out against Trump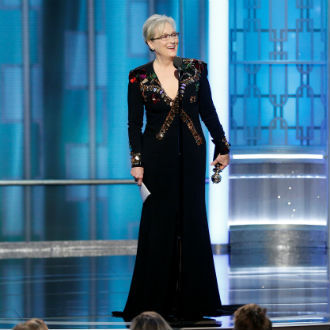 While accepting the Cecil B. Demille award at the Golden Globes last night, three-time Oscar winner Meryl Streep criticized President-elect Donald Trump.
The actress noted that one 2016 performance this year "stunned" her. Without mentioning the President-elect by name, she talked about the moment itself.
She said, "It was the moment where the person asking to sit in the most respected seat in our country imitated a disabled reporter. Someone he outranked in privilege, power, and the capacity to fight back. It kind of broke my heart when I saw it and I still can't get it out of head because it wasn't a movie, it was real life."
Using her time onstage to speak about the issues, she also said "we need a principled press to hold power to account, to call them on the carpet for every outrage..."
Within a few hours, the President-elect fired back on Twitter. You can check out her speech below and then Donald Trump's Twitter responses below.
Meryl Streep, one of the most over-rated actresses in Hollywood, doesn't know me but attacked last night at the Golden Globes. She is a.....

— Donald J. Trump (@realDonaldTrump) January 9, 2017
Hillary flunky who lost big. For the 100th time, I never "mocked" a disabled reporter (would never do that) but simply showed him.......

— Donald J. Trump (@realDonaldTrump) January 9, 2017
"groveling" when he totally changed a 16 year old story that he had written in order to make me look bad. Just more very dishonest media!

— Donald J. Trump (@realDonaldTrump) January 9, 2017
John Hanlon is our film and television critic. He can be followed on Twitter @johnhanlon and on Facebook here.