Oscar Predictions: Who Will and who should win?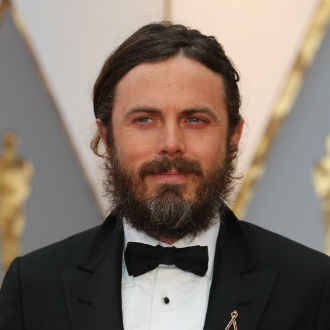 The 89th Annual Academy Awards are tonight so we take a look at the likely winners and who should be taking home the biggest awards of the night.
Best motion picture of the year
Arrival
Fences
Hacksaw Ridge
Hell or High Water
Hidden Figures
La La Land
Lion
Manchester by the Sea
Moonlight
Who Will Win: La La Land was an uplifting return to the musicals of yore. It was a difficult feat to pull off (behind the scenes and in front of the camera) and it will be rewarded because of that.
Who Should Win: Manchester by the Sea was raw, emotional and beautifully-crafted. It was my favorite movie of 2016 and one of the few films from last year that really stays with you long after it's over.
Achievement in directing
Denis Villeneuve, Arrival
Mel Gibson, Hacksaw Ridge
Damien Chazelle, La La Land
Kenneth Lonergan, Manchester by the Sea
Barry Jenkins, Moonlight
Who Will/ Should Win: Damien Chazelle pulled off what seemed impossible. He made a nostalgic musical that still felt exciting. If he wins, he'll be the youngest winner in this category.
Performance by an actor in a leading role
Casey Affleck, Manchester by the Sea
Andrew Garfield, Hacksaw Ridge
Ryan Gosling, La La Land
Viggo Mortensen, Captain Fantastic
Denzel Washington, Fences
Who Will Win: Denzel Washington delivers a tremendous lead performance in Fences, a film he also produced and directed. It's a great performance in a truly memorable film.
Who Should Win: Casey Affleck's performance in Manchester by the Sea offers an understated and powerful look at the personal consequences of tragedy. He could pull off an upset here but Washington's win at the SAG awards suggest that the two-time winner has the momentum.
Performance by an actor in a supporting role
Mahershala Ali, Moonlight
Jeff Bridges, Hell or High Water
Lucas Hedges, Manchester by the Sea
Dev Patel, Lion
Michael Shannon, Nocturnal Animals
Who Will Win: Mahershala Ali delivers a deeply rich performance in Moonlight even though he only appears in the film's first act.
Who Should Win: Lucas Hedges may be one of the youngest nominees this year but his performance against powerhouses Casey Affleck and Michelle Williams stands out. He's the underdog here by a long shot though.
Performance by an actress in a leading role
Isabelle Huppert, Elle
Ruth Negga, Loving
Natalie Portman, Jackie
Emma Stone, La La Land
Meryl Streep, Florence Foster Jenkins
Who Will Win: Emma Stone has been receiving great accolades for the past few months for her lead performance in La La Land She's stunningly perfect for the role and that should win her the gold here.
Who Should Win: Natalie Portman delivers possibly her best performance here as Jackie Kennedy. She captures the first lady in a miraculous way and deserves this award for the performance that really makes this movie.
Performance by an actress in a supporting role
Viola Davis, Fences
Naomie Harris, Moonlight
Nicole Kidman, Lion
Octavia Spencer, Hidden Figures
Michelle Williams, Manchester by the Sea
Who Will/ Should Win: Viola Davis is heartbreakingly raw and unforgettable in this drama. This is her third nomination and it seems like the Academy will finally recognize her for the tremendous talent she is.
John Hanlon is our film and television critic. He can be followed on Twitter @johnhanlon and on Facebook here.