Review: "Hidden Figures" hits a home run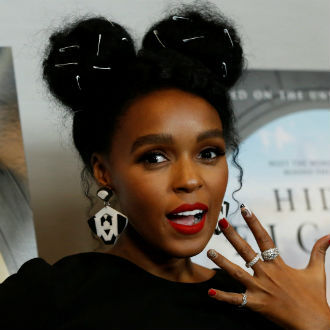 By John Hanlon, John Hanlon Reviews
Heroes behind the scenes.
Review: Hidden Figures hits a home run
On Tuesday, November 24th, 2015, President Barack Obama awarded Katherine Johnson the Presidential Medal of Freedom. According to the White House website, "The Presidential Medal of Freedom is the Nation's highest civilian honor, presented to individuals who have made especially meritorious contributions to the security or national interests of the United States, to world peace, or to cultural or other significant public or private endeavors." Johnson received the award alongside well-known figures such as Steven Spielberg, James Taylor, and Barbra Streisand.
Johnson wasn't well-known then but the new drama Hidden Figures hopes to change that. Johnson's contributions to this country — quiet and painstaking work that she accomplished far away from the spotlight — are truly remarkable and this feature brings more attention to her work.
Taraji P. Henson stars as Johnson here and in the feature's opening moments, we see how much she loves math and numbers. Her intelligence brings her all the way to the offices of NASA, where she works alongside her friends Dorothy Vaughan (Octavia Spencer) and Mary Jackson (Janelle Monáe) in the 1950s. Because they are African-American, they are pushed to the side of NASA's facilities where they are forced to work in a segregated office.
Despite having a supervisor (Kirsten Dunst) who not-so-subtly diminishes their work, the trio is eventually rewarded for their accomplishments.
The main storyline revolves around Johnson, who is recruited to join the team working to launch John Glenn (Glen Powell) into space. In a secondary story, Vaughan — who has been denied a promotion despite the fact that she's already doing the work —realizes the importance of working with computer models and decides to become an expert on the subject. Meanwhile, Jackson fights to become an engineer at NASA — a position she can only get if she takes courses at a local all-white school. These women were all mold-breakers who were forced to defy their supervisors and the ugly racism that surrounded them to make history.
This drama was adapted from the book by Margot Lee Shetterly and director Theodore Melfi takes his time showing the obstacles — even on the NASA base — that confronted these women. An early scene shows the women speaking to a police officer away from the base, where the racial tensions are obvious. At the NASA facility, the hostility is less flagrant but it still surrounds the women wherever they turn (from the segregated bathrooms to the segregated work spaces to the segregated coffee machines).
Melfi takes the time to show these injustices, particularly highlighting the fact that Johnson — who works away from the African-American work space— is forced to walk thirty minutes each day to use a bathroom. The injustice is obvious but her white colleagues, including her supervisor Al Harrison (Kevin Costner), seem oblivious. When Harrison eventually confronts her, the confrontation that ensues really captures some of the injustices Johnson faces.
The film's moments of triumph are well-earned and powerful. Henson is a true stand-out here with a subtle performance (a stark contrast to her work on Empire). Johnson isn't an outspoken woman early on so the Oscar-nominated actress has to show her growing frustrations in small but distinctive ways. She shows her frustrations mount painfully even as she stays remains steadfast in her work. Costner and Spencer have great supporting roles as well, with the former settling comfortably in his position of authority and the latter diligently planning for NASA's next evolution. Monáe's role seems smaller (and sometimes less urgent) but a courtroom sequence really makes that secondary story stand out.
For some, the screenplay by Allison Schroeder and Theodore Melfi might seem too predictable but the story is so compelling that it's hard not to be enthralled by these women's accomplishments. In the film's closing moments, their triumphs are fully realized and audiences catch a glimpse of how pivotal they all were. They broke through tremendous barriers and came out on top. Thankfully now, these formerly hidden figures can be celebrated by audiences nationwide.
Here's a list of five other heroes who deserve their own films.
John Hanlon is our film and television critic. He can be followed on Twitter @johnhanlon and on Facebook here.