SNL writer faces backlash after Barron Trump tweet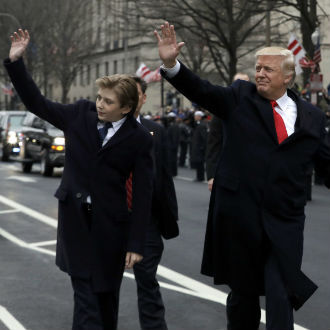 Saturday Night Live writer Katie Rich used the occasion of President Trump's inauguration to joke about the president's 10-year-old son. According to the New York Times, she tweeted that "Barron will be this country's first homeschool shooter."
The tweet prompted a backlash from both sides of the political aisle. According to a Times report, Chelsea Clinton -- the daughter of former President Clinton and former Secretary of State Hillary Clinton -- responded in a Facebook post Sunday noting that "Barron Trump deserves the chance every child does — to be a kid."
That report went on to note that Rich has been suspended from her work on the show.
Although the White House has not specifically mentioned this incident, they did release a statement noting that Barron Trump should be off limits. According to Politico, the statement read that there is a "longstanding tradition that the children of Presidents are afforded the opportunity to grow up outside of the political spotlight."
John Hanlon is our film and television critic. He can be followed on Twitter @johnhanlon and on Facebook here.