The 10 Best Movies of 2016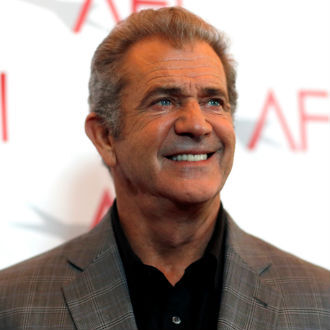 By John Hanlon, John Hanlon Reviews
Must-see films from the past year.
The Academy Award nominations are set to be revealed tomorrow morning. Some of the best and brightest films of 2016 will be celebrated with the Hollywood musical La La Land likely to come out of the nomination ceremony a big winner.
With that in mind, here's a look at the 10 best movies of last year. One hopes that all of these features will be honored and celebrated when the Oscars air this February.
10.) Lion: This drama is based on the real-life story of Saroo Brierley and focuses on Saroo's heartbreaking journey through life. As a young boy, he accidentally boarded a train, fell asleep and woke up thousands of miles away with no way to find his way back home. Saroo is portrayed by Sunny Pawar as a boy and by Dev Patel as a young man, who struggles to find his birthplace and his family. The film is both heart-wrenching and inspiring and features a strong supporting turn from Nicole Kidman, who plays Saroo's adopted mother.
9.) Patriots Day: In recent years, director Peter Berg has oftentimes turned his camera towards real-life heroes. Lone Survivor (2014) focused on the heroism of Navy SEAL Marcus Luttrell while Deepwater Horizon (2016) captured the heroism of some of the employees who saved lives during the tragic BP oil spill. In Patriots Day, Berg recruited Mark Wahlberg once again to play a composite character caught in the middle of the action before and after the 2013 Boston Marathon bombing. The feature is hard to watch but celebrates everyday heroes in the Boston community and does so with substance, elegance and class.
7.) La La Land: Thirty-two year old director Damien Chazelle takes risks. In 2014, his incredible feature Whiplash told the unsettling story of a musically-gifted student who was mentored by an obsessive teacher, who never accepted anything less than excellence. Here, the director takes on a harder but more light-hearted task. This cinematic celebration rekindles the joy of musical classics of yore while keeping modern audiences entertained with two dynamic performances by Emma Stone and Ryan Gosling. It was a difficult feat for any director but Chazelle overcame any doubt in this winning drama.
8.) Arrival: Science fiction movies are often stereotyped as being intellectually empty. This movie showcases the foolishness of that stereotype. Director Denis Villeneuve is less concerned about an alien invasion in this feature and more interested in the importance of language and destiny in our lives. Amy Adams delivers a great performance here as a linguist who wants to communicate with the alien species at a time when others simply want to fight with them.
6.) Hell or High Water: This modern Western focuses on two complicated duos. Chris Pine and Ben Foster play bank-robbing fraternal outlaws while Jeff Bridges and Gil Birmingham play a pair of officers investigating the case. With noteworthy performances and a great script — which culminates in a climactic and beautifully-crafted scene between two of the main characters — this is a film that speaks brilliantly to the economic anxieties many Americans still face in this rough economy.
5.) Pete's Dragon: This Disney remake offers a magical experience. Although many viewers know the story, the David Lowery-helmed drama captures the timeless beauty of a young boy's relationship with a powerful dragon. In a year where The Jungle Book was also marvelously remade, this feature stands out as an idealistic and joyous celebration of friendship. Oakes Fegley and the entire cast excel in bringing this story back to life.
4.) Hacksaw Ridge: Based on a true story, this war film tells the story of Desmond Doss, a World War II soldier who refused to fire his weapon on religious grounds. Andrew Garfield stars as the main character — a heroic soldier who never lost his convictions even in the heat of battle. Director Mel Gibson captures Doss as both a young man courting a nurse and a soldier who never steers away from the front lines. It's an inspiring and tremendous story that Gibson captures elegantly onscreen.
3.) Fences: Directed by Denzel Washington, this adaptation of the August Wilson play is a cinematic feat. Although the story seems simple (at first glance), it thoughtfully captures the complexities of its main characters. Washington stars opposite Viola Davis (as they did in the Broadway production of the play) and the two play a long-married couple struggling with the pain of their difficult existences in the 1950s. The performances are awesome and the story is provocative, never letting the audience settle in their expectations.
2.) Jackie: Natalie Portman delivers a brilliant performance as Jackie Kennedy in this dizzying and dense portrait of the former First Lady. Set after the President's assassination (but featuring a multitude of flashbacks), this Pablo Larraín-directed drama offers an intricate look at who Mrs. Kennedy really was. Most of the film takes place shortly after JFK's assassination and it's here where we see Portman deliver some of her finest work in this drama that dares to offer an unblemished look at the American icon.
1.) Manchester by the Sea: Written and directed by Kenneth Lonergan, this beautiful drama tells the story of a man (Casey Affleck) coming to grips with the death of his brother and the fact that he has been named guardian to his teenage nephew. Haunting and poetic, the film subtly and painfully captures the pain that comes with loss and the consequences that come with tragedy. Similar to Robert Redford's Oscar-winning Ordinary People (1980), this painfully-precise motion picture will stay with audiences even years down the road.
Looking for a few other great films to check out? Here's my list of the 10 best films of 2015.
John Hanlon is our film and television critic. He can be followed on Twitter @johnhanlon and on Facebook here.