The best Super Bowl commercial of 2017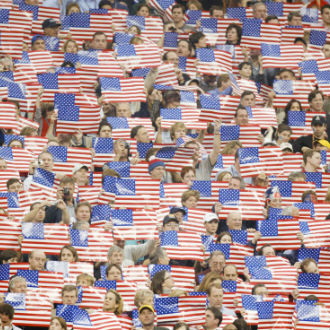 One of the craziest Super Bowls in history has come to an end. While many are talking about the game itself today, there were some commercials that really stood out.
Although the ads weren't as strong as the ones last year, a few of them were truly unforgettable.
One such advertisement aired right after the game's closing moments. It was an ad for a Hyundai and directed by Peter Berg, who previously helmed Lone Survivor and Deepwater Horizon. The commercial focused on the military who were serving overseas during the game. Hyundai, the commercial's sponsor set it up so that members of the armed forces serving overseas could-- with the use of technology-- watch the game as if they were sitting alongside their loved ones.
According to EW.com, the commercial was filmed "during the game from a U.S. military base in Zagan, Poland, and, using satellite technology and 360-degree immersive pods, the featured soldiers were able to feel like they were sitting in the middle of NRG Stadium in Houston with their families."
Check out the powerful commercial below.
John Hanlon is our film and television critic. He can be followed on Twitter @johnhanlon and on Facebook here.