Will the Oscars get political this year?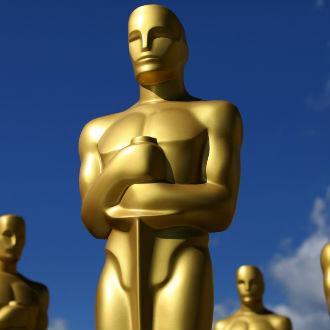 By John Hanlon, John Hanlon Reviews
The 89th Academy Awards are only a few days away and one of the biggest questions surrounding the night is how political the acceptance speeches will be. This is, after all, the first Oscar ceremony that will be taking place with President Donald Trump in the White House.
Undeniably, politics have always had a role on the Oscar stage. From Marlon Brando refusing to accept his best actor Oscar in 1973 (and instead sending in Native American actress Sacheen Littlefeather) to protest the portrayal of Native Americans onscreen to Leonardo DiCaprio's 2016 speech about global warming ("We need to support leaders around the world who do not speak for the big polluters or the big corporations, but who speak for all of humanity," he said), there have been plenty of political speeches on Oscar night.
However, this year, there will likely be even more than we've seen in the recent past. With a Republican in the White House on Oscar night for the first time since 2008 and his administration advocating for a new immigration order (after his last one became entangled in the courts) and removing some federal protections for the transgender community, there will likely be an outcry against these controversial policies.
Three-time Oscar winner Meryl Streep likely foreshadowed the events of the Oscars when she used her speech at the Golden Globes to criticize the president for mocking a disabled reporter on the campaign trail. Since that speech, Hollywood celebrities have been more open and vocal about their opinions of Trump.
Many of these celebrities campaigned against Trump last year but a few of his actions during his first month in office have inspired renewed criticisms.
Even Oscar host Jimmy Kimmel has spoken out about politics at the ceremony. According to CNN.com, he recently noted that "You [the host] want to talk about what other people are talking about and this is definitely what people are talking about right now,"
Some of the nominees are echoing that sentiment.
Lin Manuel-Miranda, a first-time nominee for Moana, wrote in The Hollywood Report that "It's a political time, so I imagine the Oscars will look exactly like your Twitter or Facebook feed. Why should we ignore for three hours what we're talking about 24 hours a day?"
John Hanlon is our film and television critic. He can be followed on Twitter @johnhanlon and on Facebook here.